Free Online Right-Sizing Workshop
Wednesday, March 24, 2021
5:00-6:30




Cody Chance and Dick Nathan of Long & Foster will host this online workshop seminar on the topic of "down-sizing" via Zoom on Wednesday, March 24, 2021 from 5:00PM-6:30PM.
Every great endeavor begins with a great plan. This workshop will give you the tools to create yours. We have put together a workbook with an extensive planning guide to enable you to design a personalized written plan for your move, and more than twenty pages of resources specific to Northern Virginia to help you along the way! These resources will help you to find the best people to assist you in your move, and help you get the belongings that won't move with you into the hands of people who will value them.
The format of the workshop is a "guided discussion" of the workbook, with a chance for the participants to ask any questions they have. For this reason, we limit the size of these sessions to make sure that everyone is able to participate. We will also have a special guest presenter, Alexandra Fry of Orchestrated Moves, with us to share her many years of expertise in organization and moving.
We will be discussing three major themes that come up when thinking about rightsizing:
How to handle a lifetime's worth of possessions without being overwhelmed

How to make sure that your legal and financial arrangements reflect your current and future needs

How to sell your current home and find another that is the "right size" for you
Additionally, we will talk about how the current Covid-19 pandemic has thrown up roadblocks for some, and what you can do to make progress toward your goals while still carefully guarding your health.
The event is free, but space is limited – if you would like to attend, please call Cody and Dick at (703) 284-9318 or email cody.chance@LNF.com – RSVP required. If you would like to attend, but are unable to join on this date, please get in touch and we will be happy to reach out to you about future sessions or arrange for a one-on-one consultation.
---
Meet Our Panel for March 24, 2021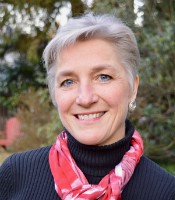 Alexandra (Xan) Fry
Professional Organizer // Orchestrated Moves, LLC
ALEXANDRA (XAN) earned both a Bachelor's and a Master's degree through the University of Maryland. She has more than 16 years of foreign service experience, managing domestic and international relocations from the United States to Latin America and Asia, where she honed the organization and management skills she brings to every job. After returning from overseas, Xan turned more toward a structural design path, specifically working for a national closet and home office design company. She brings the design and organizational skills she honed during this period to Orchestrated Moves. Contact Alexandra at (301) 801-5044 or write to orchestratedmoves@yahoo.com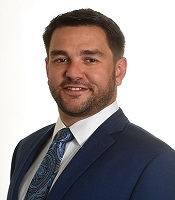 Cody Chance
REALTOR // Long & Foster
CODY is a graduate of Furman University with a double major in History and Asian Studies. An Eagle Scout, Cody has been a salesperson with New York Life, and since 2009 has had an active role as Dick's Marketing Director. A REALTOR himself since 2016, he works closely with Dick to help buyers find homes and to help sellers get the very best price for their properties. Cody holds the Seniors Real Estate Specialist [SRES] designation. Contact Cody at (864) 525-9253 (mobile) or write to cody.chance@lnf.com
Dick Nathan
Associate Broker // Long & Foster
DICK has been an Arlington REALTOR since 1983. He graduated from The College of William and Mary and earned a Master's Degree in Urban Planning from George Washington University. A multi-million dollar producer, Dick is a member of the Northern Virginia Association of Realtors' Top Producers' Club, and has a sales volume among the top 5% of realtors nationwide. He holds the CRS designation, held by only 4% of all realtors nationwide. Additionally, Dick holds the Accredited Buyer's Representative [ABR] and Seniors Real Estate Specialist [SRES] designation. Contact Dick at (703) 284-9318 or write to dick.nathan@longandfoster.com.
---